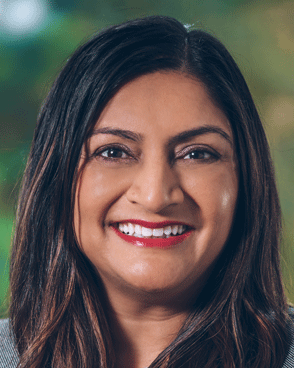 Vice President, Uro-Oncology Business Unit
Shetal Vyas is responsible for the Uro-Oncology Business Unit.
Shetal has 20 years of experience in the pharmaceutical industry. She joined Ferring in 2019 as leader of the Gastroenterology and Urology Business Unit. Prior to Ferring, she was vice president of marketing at Pentec Health, Inc. Shetal began her career in sales at AstraZeneca where she rose to positions of increasing responsibility.
Shetal holds an MBA in Marketing from St. Joseph's University in Philadelphia and a Bachelor of Science in Health Studies from Temple University also in Philadelphia.