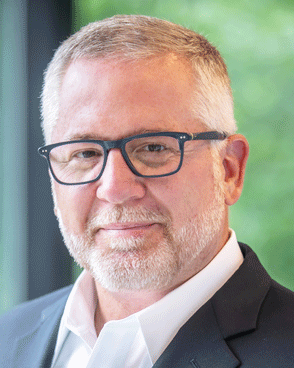 President
Brent Ragans is the U.S. President of Ferring Pharmaceuticals, a privately-owned, biopharma company that focuses on developing life-changing innovations that help people live better lives. In the United States, Ferring is a leader in reproductive medicine and maternal health, and in specialty areas within gastroenterology and orthopaedics.
Brent's vision for serving patients is grounded in Ferring's 70-year commitment to science, research and the relentless pursuit of therapies that help people build families, stay healthy and fight disease.
Becoming president in June 2020, Brent focused Ferring U.S. in the therapy areas where it makes the greatest positive impact for patients. Previously as U.S. Chief Commercial Officer, Brent led commercial strategy and operations as the company introduced new products and doubled its sales.
Brent has extensive experience in the pharmaceutical industry, including leading multiple units and teams in both prescription pharmaceuticals and consumer OTC. Before joining Ferring in 2012, he built and led several multibillion-dollar brands for Sanofi, where his last position was Senior Vice President of North American Consumer Healthcare Strategy and Corporate Development. Brent began his career at Bock Pharmaceuticals.
Brent holds a Bachelor of Science degree in Legal Communications and Marketing from Florida State University. Outside of Ferring, Brent contributes his efforts to supporting several philanthropic and educational causes. He is Co-Chair of the Community of Hope "Sparkle of Hope Gala" and Co-Chair of the SDHB PheoPara Coalition Gala. He is an active participant in the mentorship program of Florida State University, where he also shares his experience and expertise as a business leader with MBA students as a guest lecturer.