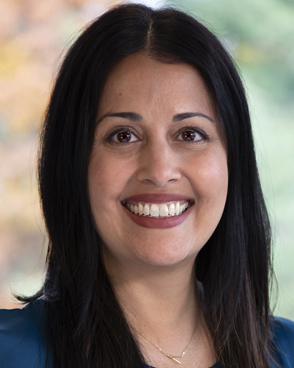 Vice President, Human Resources
Purvi Tailor is responsible for Ferring U.S. human resources and is a member the Global HR Leadership Team.
Purvi has over 25 years human resources management experience working in diverse industries, including pharmaceuticals and financial services. Before joining Ferring in 2021, she was Head of Human Resources for Johnson & Johnson's North America Commercial Medical Devices & the Strategic Customer Group. Prior to Johnson & Johnson, Purvi held a diverse set of global roles as a senior HR business partner with American Express. She began her career at JPMorgan Chase where she held positions of increasing responsibility in human resources. She also led the North America Brand Marketing & Communications team at RiskMetrics Group, a risk management software company and spin-off of JPMorgan Chase.
Purvi has a background in psychotherapy and has treated adults across a broad range of psychological diagnoses in underserved communities.
Purvi holds a Master of Science in Clinical Social Work from Columbia University in New York, NY and a Bachelor of Arts in Organizational Studies from the University of Michigan in Ann Arbor, MI.